Jury of 16th FilmAT Festival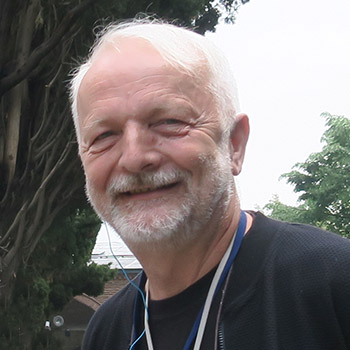 Zbigniew Żmudzki
President of International Jury​
Graduated in economy at Łódź University and in film production at Polish National Film School in Lodz. His whole professional life is connected with film, he has partecipated as a film production manager in a creation of many polish famous film and television series. He is a creator of Se-ma-for Production Company, Se-ma-for Film Festival and Se-ma-for Museum. He is a producer of many famous and Worldwide awarded animated films (stop-motion animation), among others he was a Polish producer of an Oscar-winner film "Peter and a Wolf" by Sergiusz Prokofiew directed by Suzie Templeton. Zbigniew Żmudzki is a jury member of many film festivals of feature films, animations, documentaries as well as tourism and corporate films.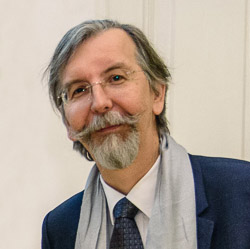 Alexander V. Kammel
Honorary Member of International Jury​
Creator and director of the International Committee of Tourism Film Festivals CIFFT, which as the only one in the World from 30 years selects the best tourism film of the year. He is also director of the world´s biggest corporate film festival - Cannes Corporate Media & TV Awards - held in Cannes, the capital of cinematography and director of Internationale Wirtschaftsfilmtage in Vienna. Alexander V. Kammel as an expert in corporate and tourism film is a honorary jury member at different festivals around the World.
Jury Members in alphabetical order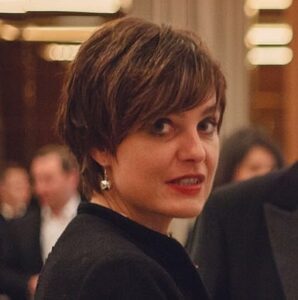 Ivana Bilkova
President of National Jury
Mrs Ivana Bilkova is director of Czech Tourism Office in Poland, Lithuania and Latvia. From 2002 to 2006 she was a vice-minister of Ministry of Regional Development of Czech Republic. She participated in film productions promoting the Czech Republic. She is interested in travels and cultures of the other countries, she has many favorite places in Poland which she has been vising for years. Ivana Bilkova has participated in international jury many times, she is an experienced juror.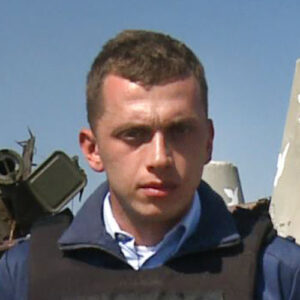 Wojciech Bojanowski
Member of International Jury
Wojciech Bojanowski - investigative reporter and foreign correspondent. He has been covering wars, conflicts, terrorism, migration and natural disasters around the world. Journalist of the Year 2018. Author of nationally and internationally awarded documentaries, including: "Route through hell", were crew joint the migrants, who were attacking the trucks in Calais during the nigt "Death at the Police Station" - an investigative story that uncovered the brutality of the police and the unauthorized use of a taser that led to death of a young man in toilet at the police station. The publication led to a debate in parlaiment and dismissal of the involved policemen and police management "Let them drown" is a docummentary picturing the struggles of migrants, who try to cross the Mediterranean Sea. Reporter follows the people saved by the rescue team in the western Europe. He published feature stories in national newspapers and magazines, including Newsweek. Affiliated with TVN for 14 years. Now, with a small but commited team of people he is working on "special projects" for TVN and TVN24 - mostly exclusive news stories and documentaries, in some cases accompanied with interactive digital content. Graduated from Journalism at the Jagiellonian Universoity, Leadership Academy Alumni. Passionate about journalism in every form, astronomy and extreme sports. Newly minted father.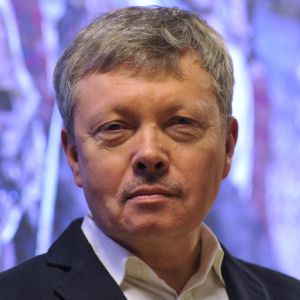 Zdzisław Cozac
Member of International Jury
Screenwriter, director and producer of documentaries. In co-production with TVP (Polish National Television), he implements his original project entitled "Secrets of the beginnings of Poland". He received nearly 30 awards at film festivals in Poland and abroad, incl. "Filmowy Ziemowit" for the best film educational project and the Arkeolan award of the International Archaeological Film Festival in Spain. Winner of the title of "Science Promoter" 2016 in the competition of the Ministry of Science and the Polish Press Agency.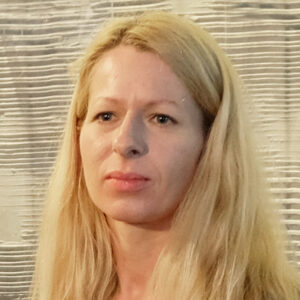 Aleksandra Czechowicz Woźniak
Member of International Jury
Member of National Jury
Aleksandra Czechowicz Woźniak is a graduate of the Faculty of Cultural Studies at the University of Łódź, specializing in theater and film studies. Since 2010, she has been working at the Museum of Sports and Tourism in Warsaw, and since 2013 she has been the deputy director of Museum. Apart from theater and sports (also in practical subject) she is interested in art history and dance. Ms Aleksandra Czechowicz Woźniak is involved in creating the world's center of tourist film.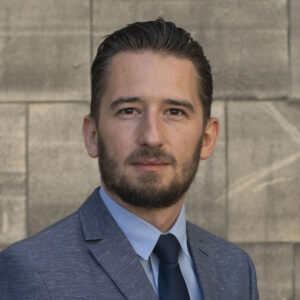 Mateusz Czerwiński
Member of National Jury
A graduate of the Institute of Contemporary Culture at the University of Lodz. Started working in the meetings industry in 2008 on-board several MICE agencies, organizing conferences and incentive events both in Poland and abroad. One of the first people in Poland to infuse the events he organized with the solutions proposed by the sustainable events standard BS 8901. In the Warsaw Convention Bureau since 2010, he is responsible for planning and delivering Warsaw's marketing activities as a meeting destination, communicating with foreign clients, supervising the studies of the local MICE market, and cooperating with the Warsaw scientific community. In 2015-2018, a director of the Warsaw CvB at the Warsaw Tourism Organization. From June 2018, he serves as the Vice-President of WOT.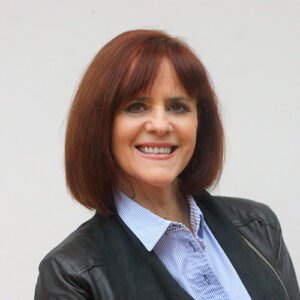 Magdalena Krucz
Member of the International Jury
Since July 2021 Magdalena Krucz has been the director of the Marketing Department of the Polish Tourist Organization. Previously, she headed the PTO International Office in Moscow. For many years she has been associated with the tourism industry, she worked in travel agencies and organized business events in Poland. Her specialty is the organization of large promotional projects. Magdalena Krucz has graduated in Tourism and Recreation at the Almamer University of Economics in Warsaw. She was awarded the honorary badge of the Minister of Sport and Tourism of the Republic of Poland – "For merits for tourism".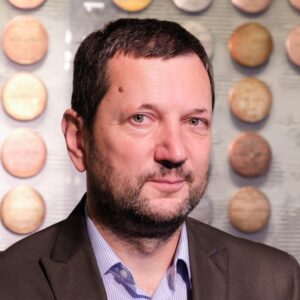 Sławomir Majcher
Member of National Jury
Sławomir Majcher - director of the Museum of Sports and Tourism, Olympic Center of Jan Pawel II is a journalist by education and culture manager. For over 20 years he was associated with Polish Television. Since 2017, he has been working in museology, first at the Museum Station in Warsaw, as a promotion representative, then head of the Exhibitions and Temporary Exhibitions Department, and currently he is a director of the Museum of Sports and Tourism in Warsaw. Last year, Sławomir Majcher was a juror of the International Catholic Festival Films and Multimedia in Niepokalanów.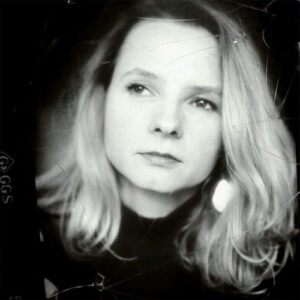 Paulina Majda
Member of International Jury
Paulina Majda graduated from the faculty of Animation at the Leon Schiller National Film, Television and Theatre School in Lodz. She also studied at the Danish Animation Workshop in Viborg. She is animation film and fulldome director, art director, visual artist, lecturer and phd in a filed of film arts. Both independly and through long term collaborations (Copernicus Science Centre, Se-Ma-For Film Production) she directed prize-winning animations which have been warmly accepted by international audience and screen at the animation film festivals worldwide. Her filmography includes among others: "Hello Earth" (2017), "Dream to Fly" (2013), "Body" (2014), "Two Steps Behind" (2010). She was also art director for Oscar winning puppet animation "Peter and The Wolf" (2006) directed by Suzie Templeton. Paulina is a scholarship holder of Polish Ministry of National Heritage and Culture "Młoda Polska", laureate of "Young Animation" in Munk Studio, laureate of painting debut competition for young artists "Tolerance". She was animation lecturer in Plymouth College of Art in England. At present she is a member of academic staff at the National Film, Television and Theatre School in Lodz.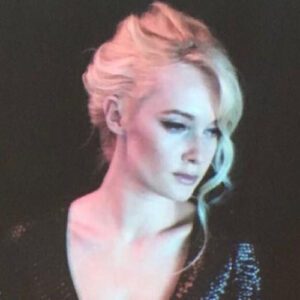 Urszula Nowinowska
Member of the International Jury
Former Director of General Inspector's of Road Transport Cabinet, professionaly connected to education in field of road safety. But this topic was always very important for her, she is an author of very famous social campaign about safe transportation "Zgazu Tanoga". She is a passionate traveler, she visited many countries around the World.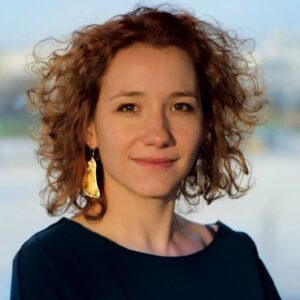 Joanna Szyndler
Member of National Jury
Representative of the Polish Tourism Organization, where she is responsible for communication in the Marketing Department. For many years editor-in-chief of the magazine "Podróże", journalist and reporter nominated for the Conrad Award, awarded with the Magellan Prize for the reportage "Kuba - Miami. Escapes and Returns ". She also deals with content marketing, managed content teams, and worked as Head of Content. A graduate of Tourism and Recreation. She was educated at the Warsaw University of Life Sciences, at universities in Finland and Vietnam.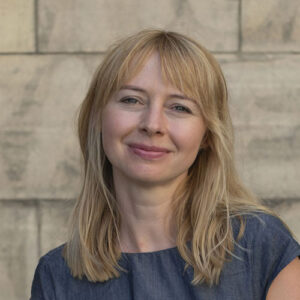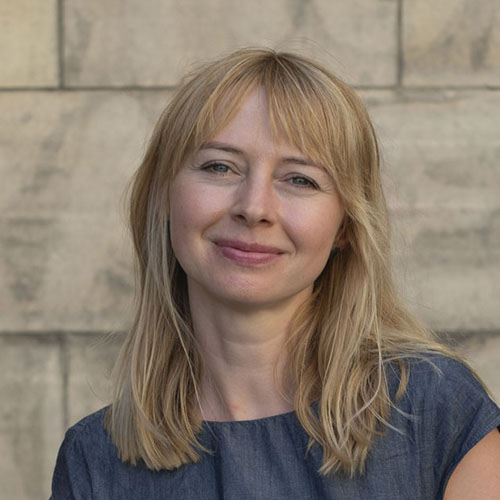 Magdalena Świderska-Harrison
Member of the International Jury
A Warsaw University graduate with major in English literature and language teaching. In travel industry since 2010, when she started to work as a tailor-made specialist for a long-haul branch of TUI UK based in Leeds, UK. Having returned to the home city of Warsaw her career took a natural turn towards incoming tourism. During the 5 years as Product Manager for one of Warsaw-based tour operators she created bespoke itineraries to Poland for travel agencies worldwide. As a member of the Warsaw Convention Bureau team as of early 2019 she is responsible for integrating local tourism industry with representatives of academic community in the perspective of bringing international scientific events to Warsaw.